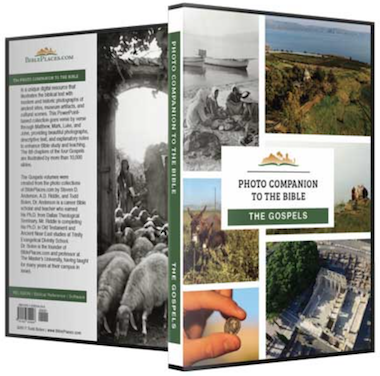 Photo Companion to the Bible: The Gospels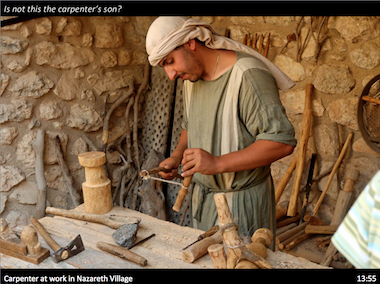 Photo Companion to the Bible: The Gospels (DVD from BiblePlaces.com) offers its users more than 10,000 PowerPoint slides illustrating the four Gospels verse by verse. The photographs represent some of the collections of Dr. Todd Bolen, Dr. Steven Anderson, and Mr. A. D. Riddle. These slides are a priceless addition to the study of the text of the Gospels. Each slide is beautifully composed with all of the essential information. For example, this set includes 144 slides on Matthew 13 alone. Each slide (above right) includes the biblical clause which the photograph, artifact, or art work represents. A description appears at the bottom left and the verse reference appears at the bottom right corner. This sample is one of the slides for Matthew 13:55.
Click on title under the picture of the DVD cover (above left) for link.